The Fotobookfestival Kassel invites every year all photographers to present their so-far unpublished photobooks to an international public and to eminent experts. In 2016 Fotobookfestival have received 476 book dummies from 51 countries. Their shortlist-jury selected the best 52 books. These will be exhibited at international photo events. These shortlisted photobooks, and the winners, will be presented to the public at The Library Project, during July, at PhotoIreland Festival 2016.
From these 52 titles, 3 winners were chosen by an international jury of experts during the 8th Fotobookfestival Kassel at the Three Shadows Photography Art Centre in Beijing.
The winner of the First Prize will be given the opportunity to realise their dummy as a "real" book in cooperation with their production partner, Verlag Kettler, Germany.
DUMMY AWARD KASSEL 2016 WINNERS
First Place:
Monsanto, a photographic investigation, Mathieu Asselin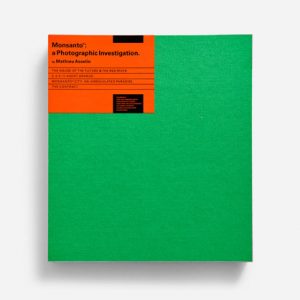 Second Place:
Recruit, Hiroshi Okamoto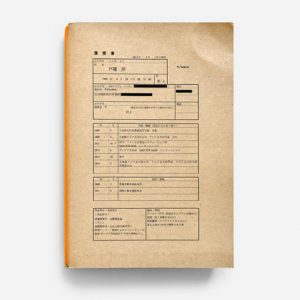 Third Place:
Midnight Tweedle, Zhang Lijie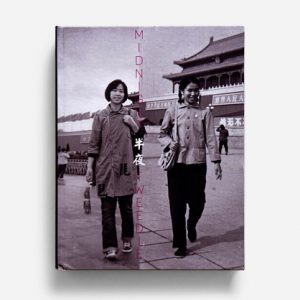 Honourable Mention:
40, Tomasz Laczny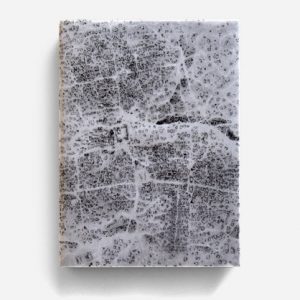 DUMMY AWARD KASSEL 2016 SHORTLIST:
40, Tomasz Laczny (GB)
A Handful of Soil for the Whole Horizon, Liz Orton (GB)
And the Mountain said to Munzur: You, River of my Tears, Miriam Stanke (DE)
Bike Kill, Julie Glassberg (FR)
Billable Hours in 6-Minute Increments, Robin Dahlberg (US)
Blazar, Anna Krieps (DE)
Bloody Holiday, Francois Marmion (GB)
Burkini, Melina Papageorgiou (DE)
Democratic Landscape, Caro Hutchings (GB)
Don't touch me I'm full of Snakes, Kristina Lenz (DE)
Eleganza in movimento, Ines Könitz (DE)
Empty Expectations, Ksenia Yurkova (RU)
Eunma Town, Sebastien Cuvelier (LU)
For Sale, Peter Kreibich (DE)
Hello and Welcome to Paris, Nikola Mihov (BG)
How To Fly, Pedro Guimaraes (PT)
I and Thou, Mi-Yeon Mi-Yeon (JP)
I loved my wife (killing children is good for the economy), Dieter De Lathauwer (BE)
I'll tell you about it because I am here and you are distant, Linn Phyllis Seeger (DE)
Immo Refugee, Marco Tiberio (IT)
In Seclusion / File 44, Lena Jakubčáková (SK)
Joseph aka Sepp, Marco Leitermann (DE)
La Picnolepsia de Tshombé, Gloria Oyarzabal (ES)
Limbo, Valentino Bellini & Eileen Quinn (IT)
Los mundos de TITA, Fabiola Cedillo (EC)
Manifest, Kristine Potter (US)
Mao's Paradise, Stefan Hammer (DE)
Me and Me, Wenjun Chen & Yanmei Jiang (CN)
Melancholic Road, Alnis Stakle (LV)
Midlands, Martin Cregg (IE)
Midnight Tweedle, Lijie Zhang (CN)
Monsanto A Photographic Investigation, Mathieu Asselin (US)
Mont Klamott, Berliner Trümmerberge, Caroline Böttcher (DE)
Naufragio, Caio Reisewitz (BR)
No Tips No Show, David Schikora (DE)
Nur zum Meer ist es ein wenig weit, Linda Nau (DE)
Olivier, Flaminia Celata (IT)
Orim Oil, Xiaoxiao Xu (NL)
ReasonPurpose, Korhan Karaoysal (TR)
Recruit, Hiroshi Okamoto (JP)
Released from Jail, Quentin Lacombe (CH)
Reservoir, Jolanta Dolewska (GB)
Sarajevo Fragments, Peter Kreibich (DE)
Seeking Moksha, Nishant Shukla (IN)
SIV-TIME CAPSULE, Dusan Djordjevic (RS)
The Alphabet Connection, Rita Alaoui & Anna-Sabina Zürrer (CH)
The Invisible: Faith as a Phenomenon, Sara Sallam (EG)
The One On The Right Is On The Left, Kai-Uwe Gundlach (DE)
Ulla & Willi, Lucie Marsmann (DE)
Volga After Volga, Ikuru Kuwajima (RU)
Welcome to UkrEuRu. Die mediale (De-)Konstruktion der Krise, Anna Bauer (DE)
Wirrungen & Willkür, Katja Vogel (DE)
www.fotobookfestival.org